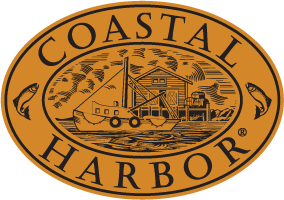 Coastal Harbor® Smoked Salmon is offered in three internationally inspired varieties: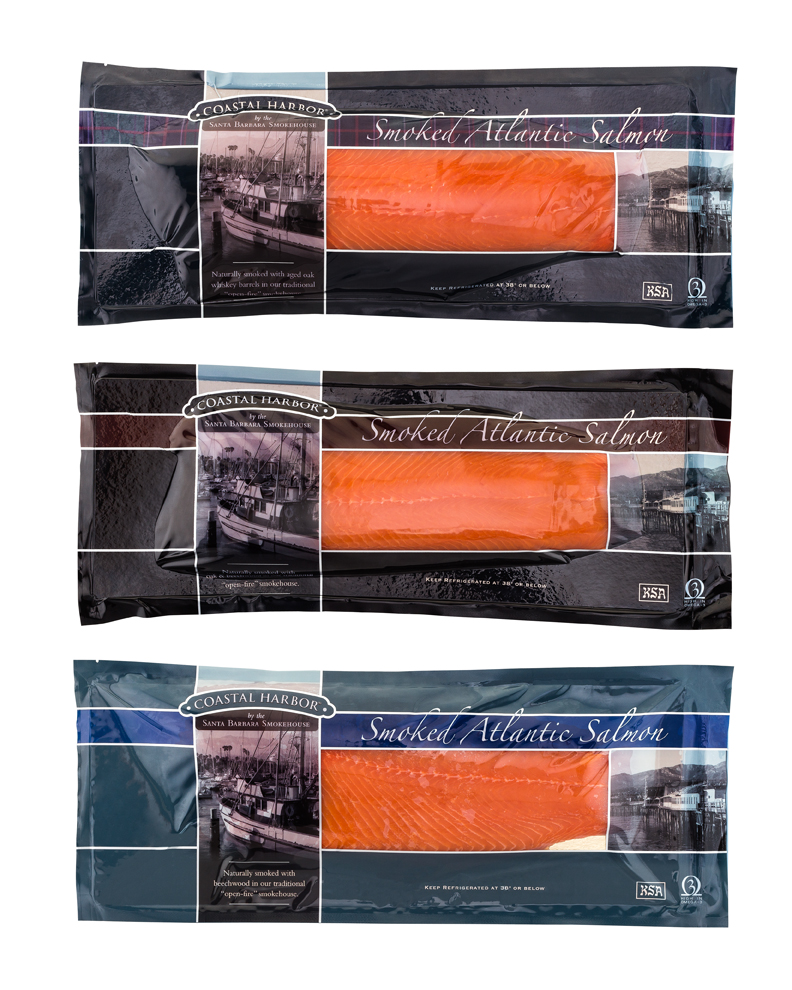 Oak Smoked Atlantic Salmon

The finest, fresh Atlantic Salmon is slowly smoked over smoldering oak shavings from aged whiskey barrels! The result is an amazing, sweet flavor in the tradition of a Scottish Highland cure. Each hand-trimmed fillet weighs approximately 3 lbs.
Beechwood Smoked Atlantic Salmon
We start with premium quality Atlantic salmon. After hand curing the fresh fillets with a mixture of sea salt and brown sugar, we smoke the salmon in our log-burning kiln with a distinctive beech wood smoke for a medium to rich flavor. Each salmon fillet is then hand-trimmed. Fillets weigh approximately 3 lbs.
Oak Beech Smoked Atlantic Salmon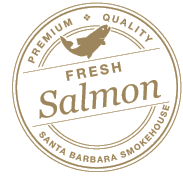 Using premium quality Atlantic salmon, we delicately cure and open-fire smoke with oak & beechwood. Hand-trimmed fillets weigh approximately 3 lbs.
Please inquire for availability, specifications and sizing of this product.